Hey, all.
Here is an idea that many of you musicians have probably already thought of yourselves, but if not, it is a helpful tip to make your own Bandcamp Download Cards. 🙂
If you have a Bandcamp account, you can offer discounts on your music. So, maybe you want to offer a holiday discount or a CD launch discount. Oh, Bandcamp isn't the only way, but it is fun 🙂
Step 1: Login or Register at Bandcamp
First, you would need to login to your Bandcamp account. Or, if you don't have one, it is an opportunity to sign up for one. At the time that I (Deborah E) signed up for the account, it was free. I can't guarantee that that is always the case, as times change rather rapidly in these internet times, don't they? But, check it out and consider whether you want a Bandcamp account. 😉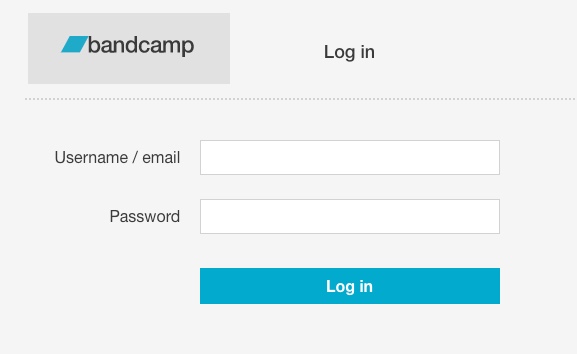 Step 2: Setup Your Bandcamp Profile / Page
If you already have a Bandcamp profile, now is the opportunity to beef it up a bit. If you just registered, it is pretty much essential that you build some sort of profile or home on the Bandcamp site. This is the time to do that.
Ensure that in the process, you upload a high-quality headshot, as well as any other high-quality images you can add. Create (or have one designed) a professional header. This is something that you can reuse on other profiles, or modify to work for other profiles. Also, upload your high-quality digital music and post your bio. These are tips for starters, but if you have been there and done that, you probably already get the idea.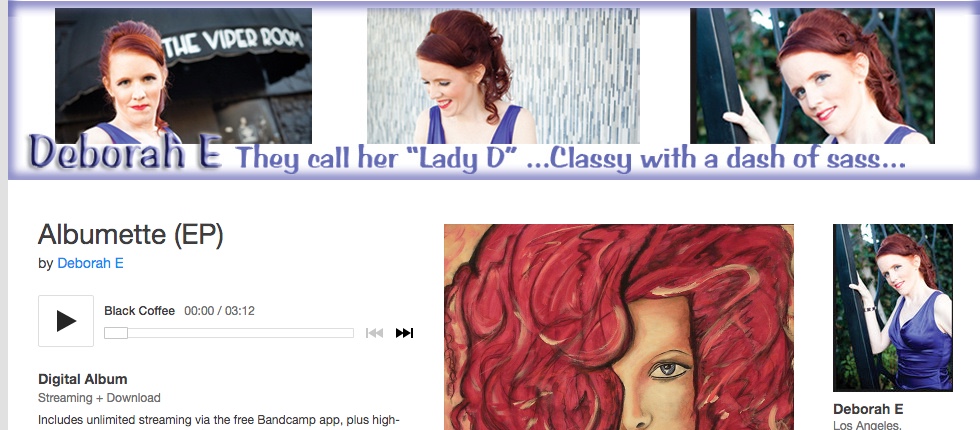 Create Your Special "Download Code"
One of the real beauties of a Bandcamp account is not just the eCommerce, but the ability to create download codes. That is the real secret behind the download cards!
Here are the two steps. It is that easy. The steps are described here, followed by the screenshots.
Under "settings" click on "tools."
Scroll down a small distance and look for the codes section (as shown in the below image). Read the fine print and follow the instructions to create the codes. Then, from there, grab the link that they give you so that you can provide that to your fans, as well as the code that you chose. You are all set!




Step 4: Design/Create Your Download Card

Now, to create the download card. You may want to create a short URL to use for the long link for the download code. By doing that, your link will fit better on your download card. You could also put your home page from your main musician page and give a link there, to redeem the codes. But, if you want to keep it a bit secret, or special, you may want to do the short link thing for the download card.

For example, I use http://1.ladyd.info for my short link for my Deborah E links. So, I may create something from that link and it will fit nicely on my download card. You can do a Google search to find places, like bitly, where you can create your own short link (or shortlink).

Then, there are a myriad of places where you can create the card. You could print it out on a color printer and laminate it. You can do it manually and cover it with contact paper (anyone remember doing that as kids?). If you plan to do this frequently, and with quite a few cards, probably purchasing a lamination machine would be your best bet, along with a nice paper cutter of some sort.









Be sure to create a digital version, using your favorite image program, and make it available for people to download the doanload card from from the internet. Maybe you want to offer the card as a treat for those who purchase another one of your albums. On Bandcamp, you can create a smaller album or EP and offer it as a free "gift with purchase" for those who purchase the LP.

With a digital download card, you may not even have to create a printable version. You could just go with the digital. Isn't that where we are headed as a culture anyway?

In Closing

There you have it, your own download card for your music, as well as a couple of promotion ideas to get you going 🙂